Asunim Egypt completed two PV systems recently in Alexandria and Cairo region, a ground mounted PV system of 450 KWp and a rooftop PV system of 231 KWp. 
Omar Oasis, a reference restaurant and rest point for tourists, including coffee shop, gas station, car service centre and several shops, selected Asunim to set up a solar power plant in Alexandria- Cairo desert road. This power plant, usually working as an on-grid system, is also prepared, in cases of outage, to couple with the diesel set and work as a hybrid PV system. 
This system will, per year, generate 736,500 KWh of electricity and avoid 522 tons of CO2 emissions.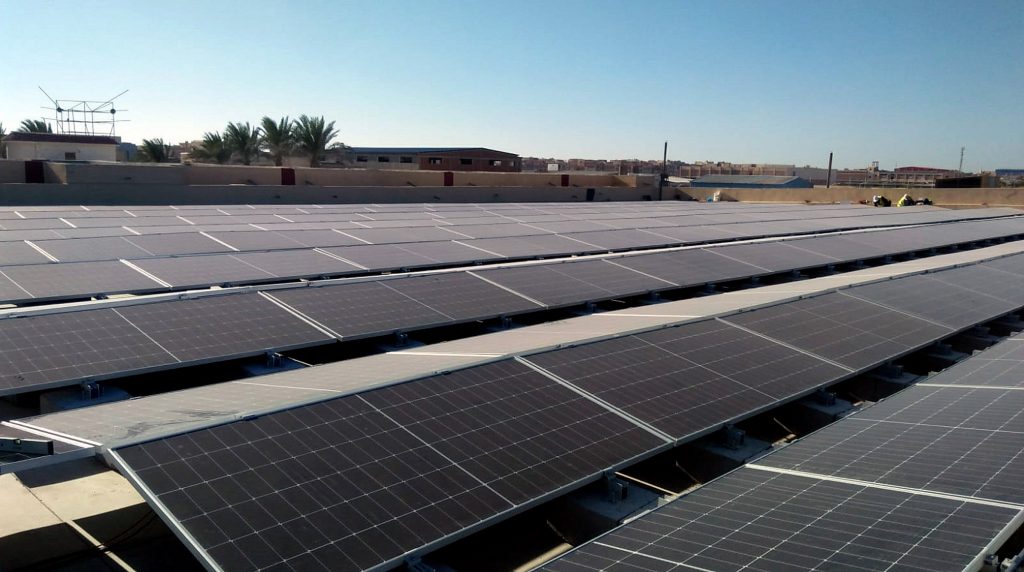 Asunim Egypt is also proud of implementing a PV energy system of 231kWp in BMC Almasrya industry rooftop, a leading manufacturer of composite manhole covers and rain grills.
Located in Borg Al Arab, an industrial city in Alexandria, this system is expected to generate per year 397,400 KWh and avoid 282 tons of CO2 emissions.
It is important that national businesses lower their energy costs and carbon footprint to remain competitive for the future.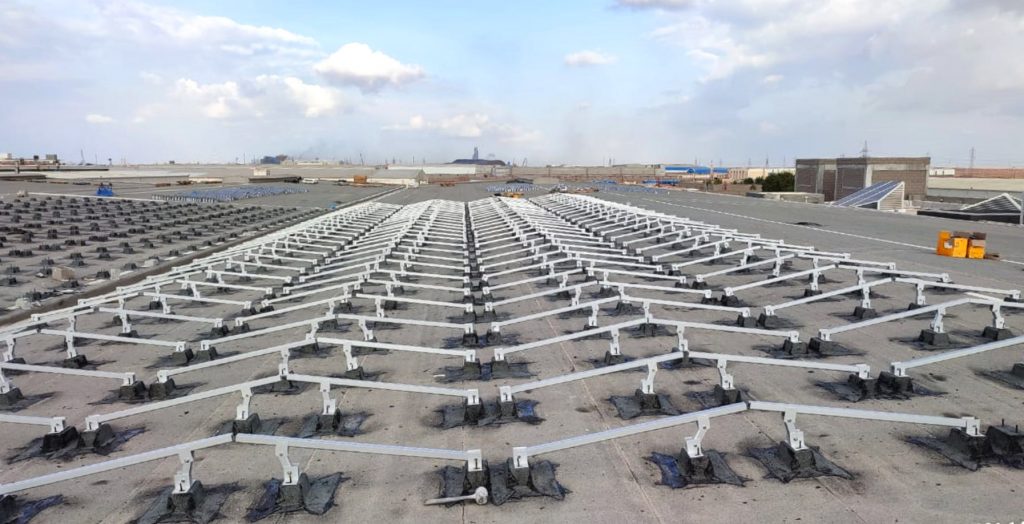 Asunim Egypt is also developing a rooftop solar power plant of 1544KWp on a factory rooftop, the building roof hollow core concrete slab required an engineered solution to fix the solar panels mounting structure. This system is expected to avoid 1671 tons of CO2 emissions per year.
All projecting and engineering services, shadow analysis, production simulations, optimizations, the most up-to-date technical solutions including the use of an in-house special software were done by ASUNIM's engineering department.
Asunim has made a name for its work with companies in the Egyptian and Turkish market and has recently exceeded 1 GW of installed power in a global benchmark.
About Asunim Solar Energy LTD: The Egyptian company of Asunim Group is based in Cairo and operates as EPC, project developer and consultant with focus on project legalization, engineering, component supply and the execution of photovoltaic power plants in the Egyptian market. It belongs to the Asunim Group with current further subsidiaries in Turkey, Dubai, Portugal, Spain and the United Kingdom, accumulating a current track record above 1GW.